23rd Judicial Circuit Madison County, Alabama
Ala Supreme Court Order No. 5 – April 2, 2020
Please disregard any juror summons for March 23, 2020 and April 6, 2020.
Jury trials have been suspended until further notice.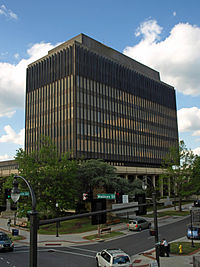 The Madison County courthouse, located in downtown Huntsville, is the location for the seven Circuit Judges and four District Judges of the 23rd Judicial Circuit. These judges serve the population of Madison County which consists of approximately 353,089  (2015) residents. In 2017, there were 12,270  cases filed in the Circuit Courts and 30,575 cases filed in the District Courts. The Circuit Courts disposed 12,732 ases and the District Courts disposed 29,700 cases.